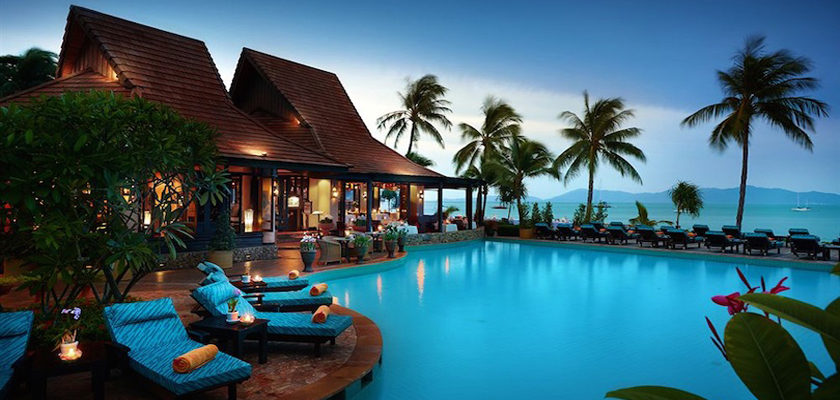 Perhaps you are planning to enjoy your summer vacation in Thailand, but can't quite tell when to start hunting for the right hotel accommodations on the web. Well, it is not always true that what everyone believes about scoring the best hotel rates matches with the reality.
Thailand, one of the planet's most visited tour destinations, is alive to fun, thrill and adventure all year round. From the beautiful beaches, the magical Phi Phi Island, the region's seafood and other delicacies and the superb hospitality of the locals, no other destination is better. But that doesn't mean Thailand resorts and hotel reservation rates never change.
Last minute bookings isn't ideal
You must have overheard a rumor that last minute bookings are a great way to land a great deal and save a ton. However, according to TripAdvisor, there's no truth in that because essentially, everything depends on the destination.
In fact, the giant hotel bookings website backed this up with findings captured after analyzing nine top global travel destinations in June, July and August. From the data obtained, any bookings made by British or European travelers heading to Asian destinations, especially Thailand, are best done at least three months earlier.
The reason behind this is because Thailand resorts, and pretty much other Asian hotels, tend to hit a high as the actual day of visit gets closer.
These same findings are clear on what's contained on the TripAdvisor Thai page. According to many of those who frequent the country, at least a month ahead of the actual trip is ideal, especially once the visitor has confirmed that indeed the tour would happen.
What to consider
However, even though there's no harm booking early or late, there are a couple of factors one has to consider before reserving a room. Such things as the season, preferences in terms of accommodation facilities, duration of stay and one's itinerary play a huge part.
Thailand has lots of spots to visit and for a mad adventure junkie, touring all of them would demand lots of planning. Also, there are those months when the whole of Thailand is abuzz with festivals and festivities, throngs of vacationers from across the world and hotels registering full bookings.
So, if you intend to visit the country, make sure you consider all the above factors. But remember, early bookings will certainly save you more and you will have adequate time to plan your trip.
If you looking for Thailand resorts, please visit Banyan Hua Hin Resort.